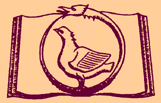 List of Holdings*

The current collection includes materials from the 1600s through the present.
Royal Dispensations
Denominational Publications
Parish Records
Sermon Manuscripts
Correspondence (Intra-Transylvania; American; British)
Photographs; Glass Lantern Slides
Ministerial Records and Documents
Governance Records
Synod Minutes
Organizational statutes
Unitarian College & Seminary Records
Ancillary Organization Records (Youth; Partnership Church Program, etc.)
Financial Records
Architectural Plans
Wax Seals (17th-19th Century)
Pedagogical Macquettes (Unitarian College Instructional Materials)
Religious Educational Texts
Parish Films
---
Pending support, links to digitized documents will follow.
---
* This organizational scheme is an adaptation of that contained in Tim Driscoll (1995) Documenting an Institutional History: the Unitarian-Universalist Archives Project at the Harvard Divinity School. In: The Proceedings of the Unitarian-Universalist Historical Society, Vol. XXIII, pp. 39-65.