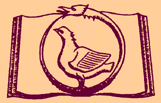 In order to protect and extend our knowledge of Unitarianism, its evolving beliefs across the centuries, and its manifestation in the communities that have embraced its teachings, we are seeking to organize, preserve, and make accessible the extensive collection of historic materials that document our common faith history.
Guiding any archival effort is the principle of provenance—a respect for the idea that all extant articles, given their relation to one another and to the history they collectively document, belong together as an organic unit.
Among the opportunities a formal Unitarian archive in Transylvania will provide are significant options for:
• theological study of the Radical Reformation
• historical enquiry regarding the institutional context of Unitarianism in Eastern Europe
• documentation of the epistemological and corporate relations between Unitarian churches in North America, Britain, and India
• geneological research

It is the objective of the Transylvania Archives Project to systematize materials already gathered and, through digital processing, construct a virtual collection that also contains additional documents currently held by rural parishes across Transylvania. We look forward to the eventual participation of individuals throughout the world who, as Unitarians and/or scholars, will both contribute to and benefit from this collection.
HISTORY OF the T.A.P.
The Transylvania Archives Project (T.A.P.) was conceived in August of 1998 by Professor Deborah J. Youngman (Boston University), Professor Kathleen Dunlap (Tufts Medical School), and Reverend Lehel Molnár B., Archivist (Kolozsvár/Cluj-Napoca, Romania). On introduction by Professor Reverend Elek Rezi (Dean of the Unitarian Faculty at the Protestant Theological Institute in Kolozsvár) to this extensive collection documenting the institutional life of Unitarianism in Transylvania, it was decided that only immediate, external support of the denominational Headquarters there could assure evidentiary preservation of our shared religious history. Papers collected by church officials throughout Transylvania since the early 1600s establish the strength and continuity of Unitarianism in this part of the world, but the necessity (both under the former Communist regime as well as during the last decade of severe national economic difficulties) of directing all local resources into the sustenance of parish activities and religious education have rendered the historical documents themselves increasingly vulnerable. The enterprise has been enthusiastically received by the Transylvanian Unitarian Bishop Árpád Szabó as well as by our American Unitarian Universalist President, John Buehrens, and various ministers and lay Unitarians in both countries. A Steering Committee was formed in 1999, strategic planning was undertaken, some preliminary funding was provided, and initial work has begun.